What is Chronicle Cloud?
The ability to make student observations while teaching and provide individualized instructions based on real-time data is an ongoing challenge in every classroom.
Chronicle Cloud immerses itself in research-based best practices to offer unique, practical advantages. Designed to make student data highly actionable, Chronicle Cloud comes packed with many helpful features that enable educators to take comprehensive notes on students and improve their learning effectiveness.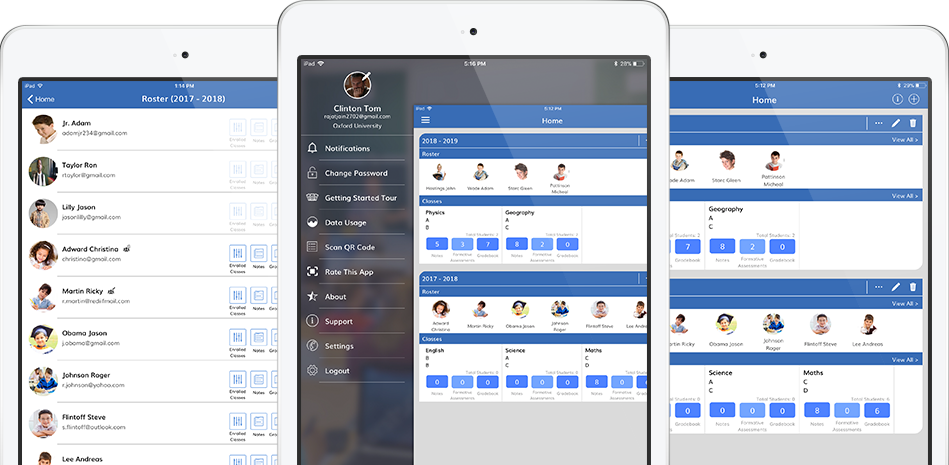 Simplified class roster management
Feature packed note-taking capability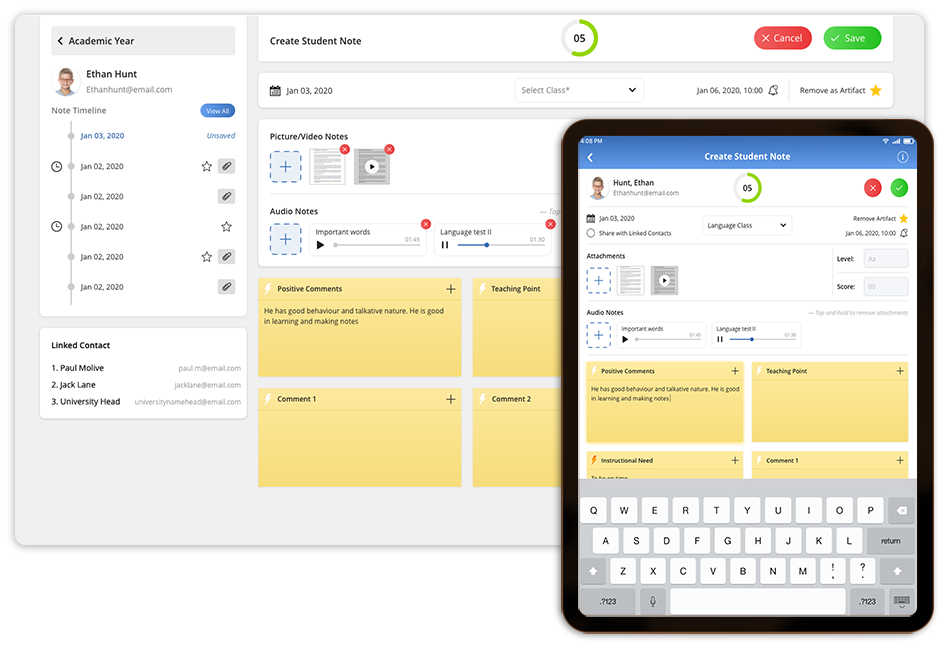 iPad / Android Tablet app
Advanced Observation Capability
Chronicle Cloud provides you with advanced capabilities to promote student observation via Note-Taking and other purpose-built functionalities within few clicks. Chronicle Cloud comes feature-packed with options to add audio, video, image attachments to your notes making it easier to recollect and recall student performance and learning behavior at a later time.
Feature Packed 
Chronicle Cloud with its uniquely designed dashboard allows you to manage your classroom activity on the go. Integrated Attendance, Note-taking, Gradebook, Scoring, and Sharing capabilities within the app allow you flexibility in managing your daily teaching chores effectively.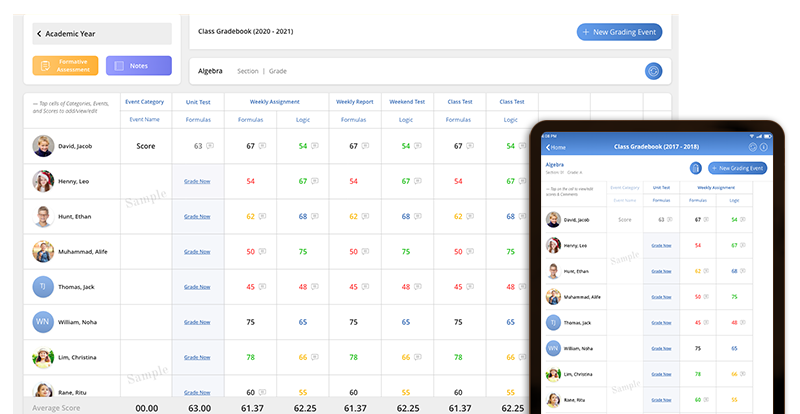 Track student levels with benchmark scores
Built-in formative assessment
Trusted by Many
Join with million users around the world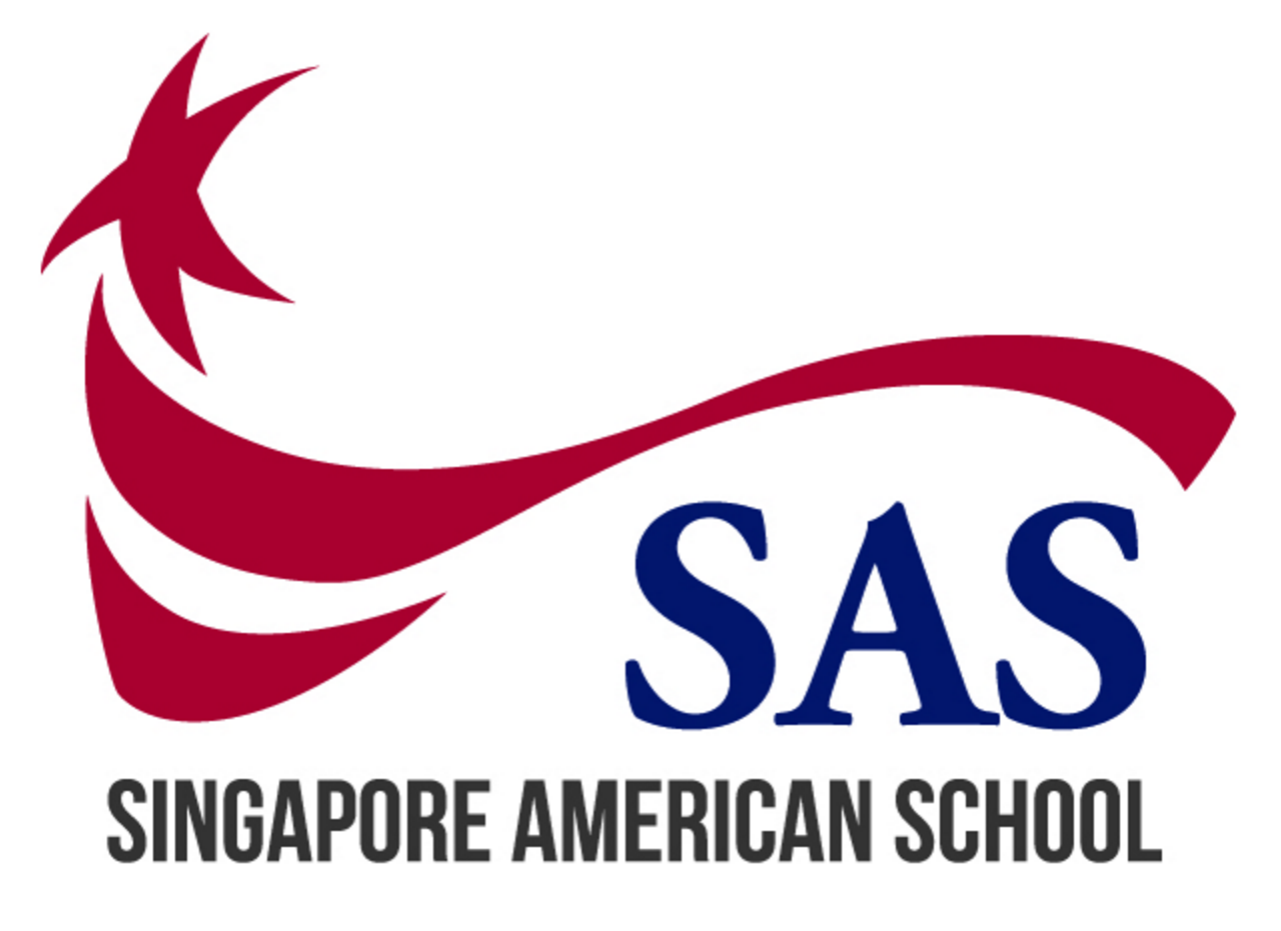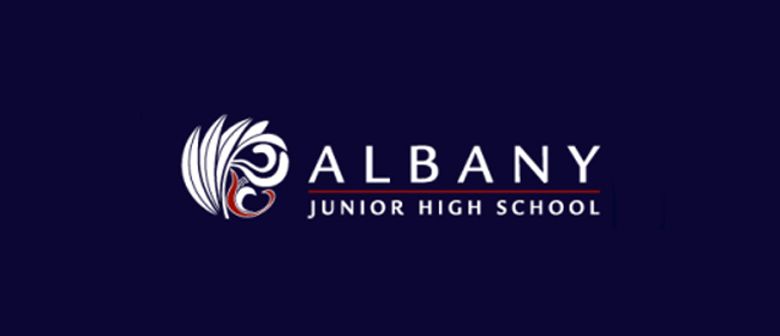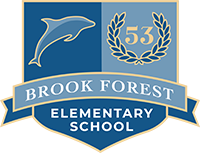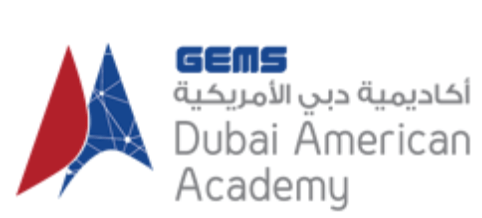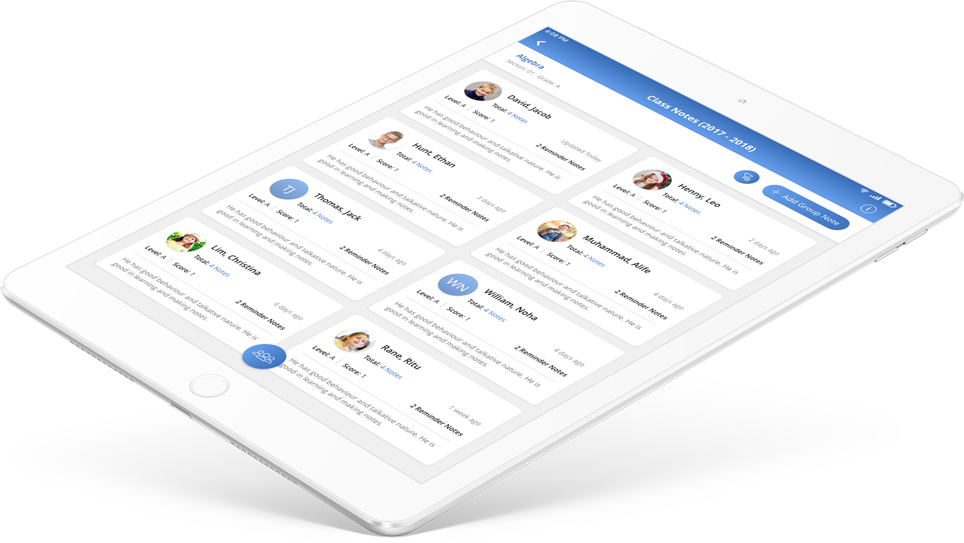 Looking to get all of my colleagues enrolled and using your app because, frankly, it's awesome!
Ms. Monette
Middle School Teacher
We have been searching for a conferencing app that helps us to share notes with other educators and this seems like a perfect fit.
Ms. Katiria
Elementary School Teacher
I enjoy the upgrades to the app. The interface is bright and easy to use. Easier to move between notes and grades, when comparing to the older app. I can grade, assess, group, and even provide notes thanks to this app.
Mrs. Sigh
Kindergarten Teacher
My co-teacher and I are really enjoying Chronicle Cloud – we find ourselves taking more notes than we have in the past, and we are more knowledgeable about the work that we have each done independently with the kids.
Ms. Diana
Grade 3 ICT Teacher
Practical Benefits, Proven Advantages
Teachers who adopt proven methodologies, coupled with emerging technologies, become leaders in their own right, increasing their effectiveness and productivity multi-fold.
Get Chronicle Cloud
Available on  iOS, Android devices, and Web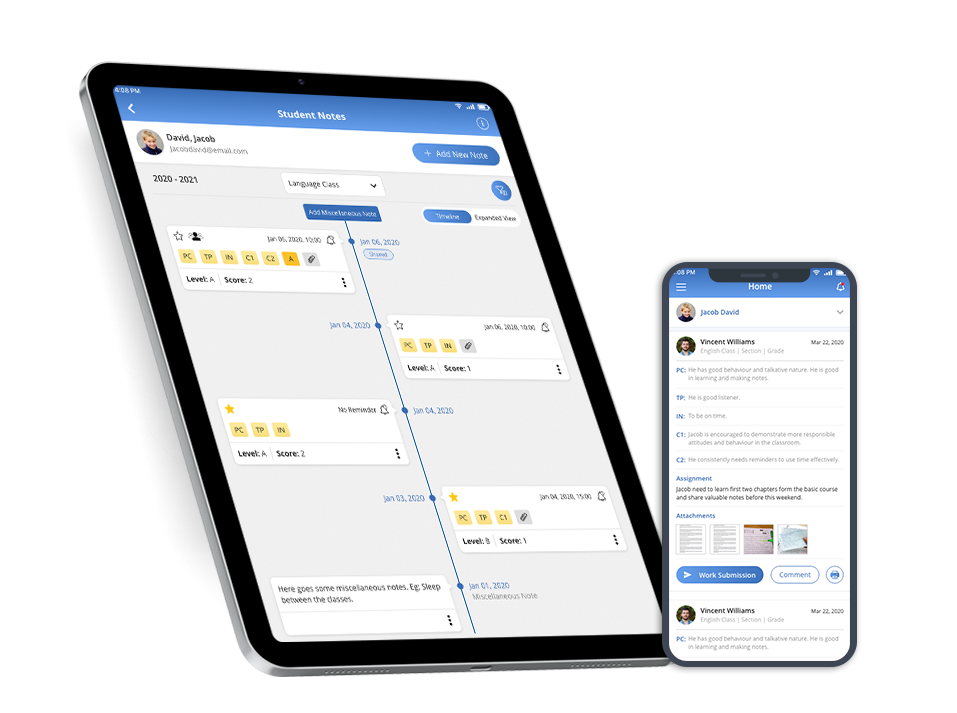 Chronicle Cloud: App for Teachers
Chronicle Cloud: Parent App