Can Online Learning Replace Classroom Learning?
The Power And The Potential Of Technologies-
"Teachers in Africa use digital platforms to connect with teachers in Latin America and the United States. A teacher in India collaborated with a neurologist during a lesson on the human brain."
The power and the potential of technologies to expand connections and enrich human society are indubitable achievements of the technological revolution. The 21st century is known as a knowledge-based society for unprecedented and revolutionary advancements in every possible domain, from space to medicine.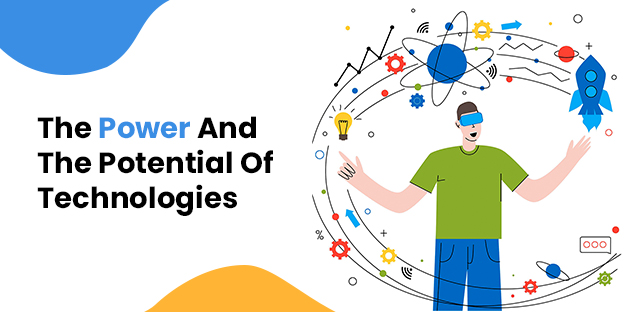 Despite technological advancements in other sectors, education is the most over-regulated and under-funded sector of the modern world and receives more than its share of flak. Government regulations and policies, Budgets coming with strings attached, and traditional teaching methods make education a non-viable sector for venture investments. Noted investor Marc Andreessen says, "I wouldn't want to back a business that's selling to public schools or characterized by public financing, unions, or government-run institutions. Those institutions are incredibly hostile to change."
But the past ten years have been phenomenal for education technology. The use of technology has seen a phenomenal rise because people want to use these technologies to not only expand knowledge but acquire new skills—the physical distance no longer matters, which has changed the learning trajectory. The advancements in computer and internet technologies have contributed to the transformation in the education sector and allowed schools and colleges to transcend geographical, political, logistical, and time barriers, allowing students to connect with the best talent anywhere across the world. Internet technologies have contributed to educating people differently than in the last decade.
"The globalization of education has already necessitated the application of digital technologies. Online platforms were available for conducting classes, sharing resources, doing the assessment and managing the day-to-day activities of academic institutions. The future learning ecosystem promotes an increasingly complex world of interconnected information systems and devices. The promise of new applications stems from their ability to create, collect, transmit, process, and archive information on a massive scale.
The use of these platforms was most proactive during the COVID-19 lockdown. The COVID-19 Pandemic has forced the institutes to adopt the online teaching mode to sustain the education system."
21st- Century Education-
Elusive personal characteristics, such as good judgment and social aware- ness, have always mattered. Increasingly, however, pundits are emphasizing new capabilities that reflect the changing demands of the world. Automation driven by artificial intelligence, ever-increasing computing power, big data, advanced robotics, and the proliferation of low-cost advanced technologies are the shifting nature of work, along with the organizational dynamics of business, government, and society.
21st- century education emphasizes self-paced learning, virtual mentoring, and collaboration that will transcend geographic boundaries. 21st- century also focuses on the individual learner and his competencies.
Today's technology's adaptability and non-intrusive character make learning more appealing to the next generation. These myriad science and technology advancements form the alloy needed to develop optimized learning solutions that maximize efficiency while expanding effectiveness
Education resources available ensure a fair means of access to information and knowledge. With data analytics entering every domain, educators increasingly focus on monitoring learning outcomes to differentiate instruction and personalize learning. Technological advances have made sharing ideas, accessing information and communicating with others more accessible than ever before. And yes, digital tools are likely to make distance learning an attractive and affordable option for even more adults. And sure, in the future, managing technology will be even more crucial as an essential skill required in navigating day-to-day life.
At the highest level, the future learning ecosystem reflects a transformation—away from disconnected, episodic experiences and towards a curated continuum of lifelong learning, tailored to individuals, and delivered across diverse locations, media, and periods of time. Improved measures and analyses help optimize this system-of-systems and drive continuous adapta- tion and optimization across it. Its technological foundation is an "internet for learning" that not only allows ubiquitous access to learning, it also provides pathways for optimizing individual and workforce development at an unprecedented pace. (references: Modernising Learning).
Can Online Learning Replace Classroom Learning?
Traditional or classroom learning takes place in a classroom and uses conventional methods of pedagogy. The teacher is an instructor in charge and responsible for delivering lessons according to the set pattern of the lesson plan. The teacher or instructor is at the front of the room, and the students fill the rest of the physical space; the learners generally have a passive role- they merely retain the information provided by the teacher.
The global Covid-19 pandemic has taught us that combining efforts and pooling resources is generally the only way to develop comprehensive solutions to complex problems. The role of the instructor in these new multidimensional contexts, therefore, needs to expand and grow in flexibility, shifting to encompass the roles of activator, facilitator, coach, mentor, and advisor.
The Human Touch- The Most Immersive Of All Experiences-
What enhances the learning experience is the physical environment of a real classroom where students and teachers interact. The classroom learning experience is one of the most immersive experiences where teachers and students work together to achieve a common goal.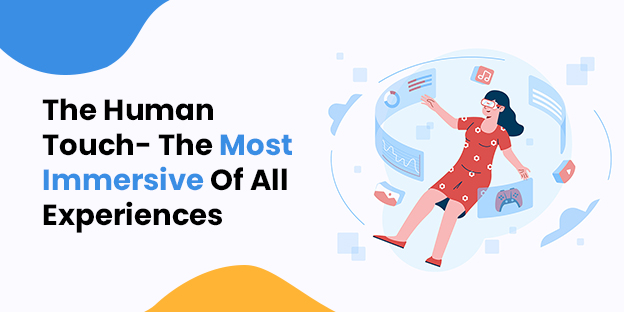 Interaction is crucial for a young person's healthy development, and online learning cannot replace classroom learning. Students must interact with their peers for healthy psychological and emotional development instead of typing messages on a computer.
Education and learning are not merely about subject books, assessments, and drills. And the classroom fosters learning in more ways than one, with teacher-student and peer interaction. In a typical English language class, for instance, brainstorming and sharing ideas will be done before the students get to pen their thoughts. Students in the traditional classroom setup can ask questions, explore topics, socialize and share helpful hints for the next writing assignment. The teacher can steer the discussion and lead or direct the conversations. Not only students', classroom learning also gives instant feedback to teachers on their content, teaching style, and their bonding with students in the classroom.
Schools and classroom learning foster lifelong friendships and relationships. Online learning cannot create the magic of playing in the field with friends and peers, visiting the library or collaborating on that tricky math equation or working over an experiment in the laboratory, sharing ideas and emotions, and debating diverse topics. How can online learning, sitting remotely and far away, create camaraderie and lifelong bonds?
But since we are living in a world where we cannot do without technology, the strengths of online and school classes need to complement each other to derive the best learning outcomes. Traditional classroom instruction needs to provide an expansive and immediate learning environment. Digital learning tools and technology fill the gap. Technology offers some of the most extraordinary ways traditional teaching methodologies cannot rival. Management of the learning experiences, evaluation of the learning process and, most importantly, an incredibly close networking community of educators, students, content developers and subject experts leaves no doubt that the way forward in education is by including digital technology. The skills of a teacher go beyond the material to encompass their ability to lead students, guide them, and listen to their stories. Classroom teaching is where it all started, and it continues to be where teachers develop their instructing styles.
Modernizing Learning-
Learning occurs in a multidimensional frame, blending formal, non formal, and informal experiences that transcend time, space, medium, and format.
The future learning ecosystem is a substantive reimagination of learning and development. This concept recognizes the increasing need for cognitive agili- ty, meaning learning is no longer viewed as a single event—nor even a series of events—but rather as a lifelong experience of continual growth. Second, the pathways through which learners progress must be personalized to their unique attributes, skills, interests, and needs in order to achieve necessary effectiveness and efficiency in learning. Finally, instruction and information presentation methods must more strongly emphasize deep learning and expedite the transfer of learning to real world settings.
The strengths of online and school classes need to complement each other to derive the best learning outcomes.