21st-century educators must see their role in a new light. Education facilitators must see themselves as designers of learning experiences. Educators must design learning experiences that use technology to access information and allow students to connect with the world. The advantage of digital technology is that it operates in real time. Hence, the routines are malleable and changeable, and the work processes transform because of flexibility. Digital technology, Cloud- computing, and data analytics were unavailable until the last decade. And because of the acceleration of digital technology, cloud computing, data analytics, social media, and mobile computing, it is an upheaval- an overhaul.
Covid-19 has prompted educators across the globe to look at education and technology from a different lens. The role of technology has gotten bigger in facilitating education for home-confined children. School closures took technology from the category of "nice to have" to necessary 
The efforts to improve the 21st-century education sector focus on articulating standards for student learning. The focus is refining how we assess students on pre-set criteria of measuring student learning outcomes and tying these outcomes to accountability. Grading and reporting have to be aligned with these reforms.
Many still wonder whether you require a grading system. For me, it is yes. Grades give me an insight into student learning and define instructional needs. They provide a proper learning methodology. They also tell us about core competencies and define our future preferences.
Grading became a part of the education system as an exercise to apply standardized measurements that reflected levels of achievement. But after some time, grading started being taken very seriously. Educators saw the grading system's pitfalls when a student's progress and grades did not reflect the actual scenario. The grading system started to backfire when parents and educators took it too seriously.
One of the reasons grading systems are essential is because they ensure each student retains the knowledge. Diane Ravitch agrees with this statement in her essay, "In Defense of Testing." Ravitch says, "They [test] protect us…from inept drivers, hazardous products, and shoddy professionals."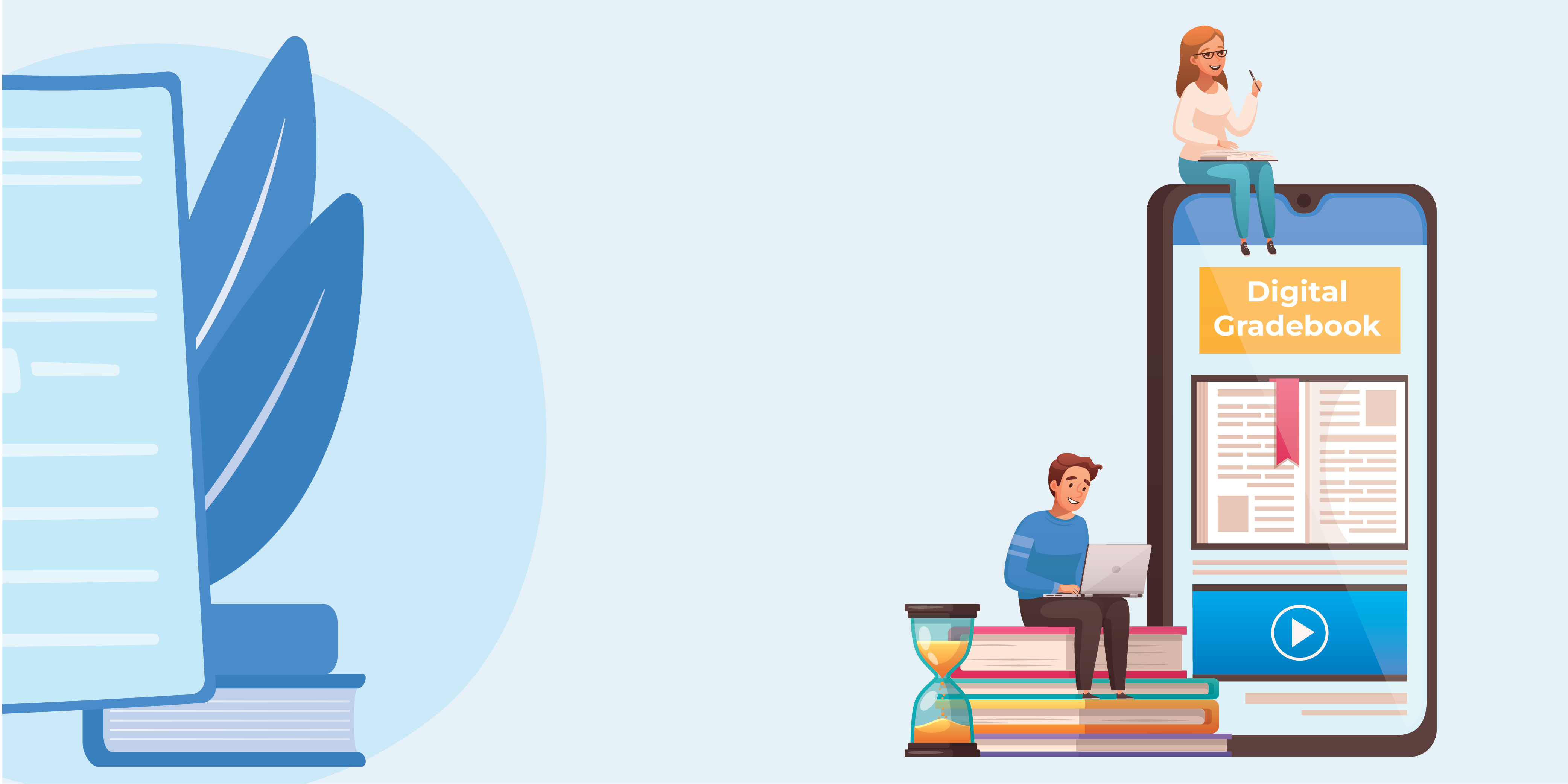 Digital Gradebooks
Teaching certainly has its challenges. More than being able to instruct well is needed to be a successful teacher nowadays. You must effectively manage massive amounts of data and information throughout the academic year. It is to be overwhelmed by the influx of data about students' grades, attendance, assignments, and lunch orders- handling all of these means focusing less on improving teaching strategies. 
Digital guidebooks have brought about spectacular innovations in teaching. Instructors no longer worry about manually maintaining and protecting the enormous volumes of student grading documents. The easy-to-manage solution enables fast and efficient entry of grades. It also allows teachers to make notes. Once entered, the information is preserved and protected without further reinforcement. Many digital grade books are cloud-based, so every piece of data can be easily stored, analyzed, and retrieved at any time.
Furthermore, teachers no longer need to counsel students for every other assignment or share student performance with parents. Nor do you have to keep track of the countless unread emails. Since digital grade books provide students with 24/7 access to grades, activity calendars, assignment notes, instructor feedback, etc., the instructor does not have to answer queries regarding a student's performance etc. If you're an instructor, you must know how much time is spent answering these queries. 
After scoring student assignments, teachers typically need to report the results to stakeholders, namely the students and administrators. All this grading or assignment-related reporting can be exhausting and time-consuming for teachers. Digital grade books are regularly updated to automate such tasks. 
For instance, comparing grades, generating progress reports, and looking up past information are all made quicker and easier with a digital grade book. Teachers can prepare handwritten reports for individual students. Gradebooks can quickly generate progress reports for numerous classes in a few minutes. Hence, teachers can have more free time with fewer questions and easier reporting. 
Digital grade books are an efficient source of two-way direct communication with students. Network administrators are always there to keep the communication channels open. 
How Is Technology Being Used In Grading And Assessments? 
Core learning standards that will be useful in the future must be at the fulcrum of lesson planning, pedagogy, assessments, and grading. Teachers will have to set aside 30-45 minutes to assess quickly to identify the level of subject knowledge. Teachers must also ensure at the beginning that the process gauges student levels- a mere mechanism to identify gaps, plan instructions, and facilitate personalized learning. 
Technology, grading, and assessments put focus on the process of learning. Technology empowers learners to pursue goals, leverage resources in meaningful ways and set the stage for lifelong learning.
Mastery Over Grading-
Standard-based grading evaluates student progress and proficiency of specific learning targets called standards. It provides detailed and actionable insights. Most parents appreciate the standard-based grading system. However, they feel grades count as soon as their child enters high school. Parents endorse the grading system from high school onward because children have to face the Grade Point Average (GPA) in institutions of higher learning. 
Keep The Process Simple!
Keep it simple- know where your students are and plan your lessons. That is all that is required! An experienced teacher will know in minutes if a student has mastered a competency or needs assistance. Documenting learning progress and also keeping track of the gaps in learning should be sufficient. Use the pandemic to escape from the traditional methods and move towards a framework that encourages mastery of a subject or skill. 
There is an overabundance of apps in the market for assessment and grading, but you can keep the process simple.
Formative and Summative assessments are windows into students' thinking and reflect their successes and struggles. These insights, also known as evidence of learning, are a critical resource for teachers as they plan, facilitate, and reflect on their instruction.
Apps such as the Chronicle Cloud helps teachers with mapping the progress of the student on their app. The app leverages artificial intelligence and the Cloud to compare the teacher-added feature and core standards set.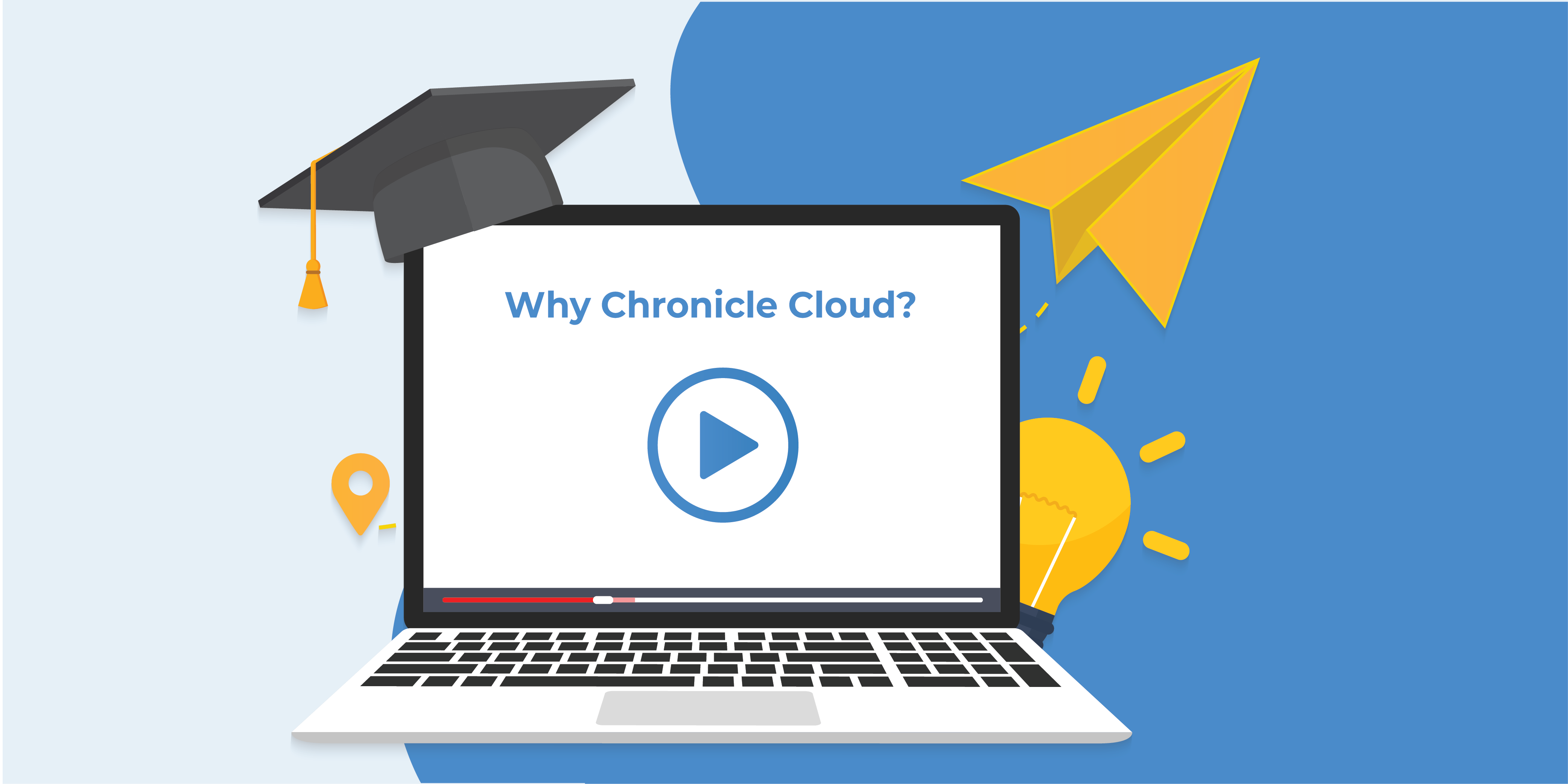 Why Chronicle Cloud?
Simple, Chronicle Cloud is an outcome of a thoroughly researched project wherein a group of educators and software developers with a passion for education together built an app to help teachers with maximum teaching tasks. It hosts all features useful for teachers under one umbrella.  
There is no need to have separate apps for different classroom activities. Chronicle Cloud is a powerful app with all the features integrated into the app.  
Real-Time Success Tracking
The teacher can keep track of students by the hour if she wants to, with Chronicle Cloud. Chronicle Cloud is a super powerful app. Write detailed notes on an individual student or plan formative assessments for their reading, recitation, elocution, etc., and use the traffic lights system to record real-time progress. Give instant feedback, conduct group activities, plan individual instructions, or make a group according to the specific needs of the students. 
Actionable Insights
This powerful app for teachers gives a deep insight into the instruction needs of individual students. The data collected is translated into meaningful, actionable insights for teachers to work on the individual student. Teachers can record data in the text as special remarks and by a traffic light system. 
A Well-Integrated For Teachers-Only App
Chronicle Cloud is a teachers-only app. That is why the teacher can look for any other app. Chronicle Cloud is a well-integrated app equipped with note-taking, formative assessment, grading, and other features required for teaching. Not only that, Chronicle Cloud has this extraordinary capability of tagging the minutest minute on the app. Teachers can put a comments tag with the grade aggregates for future reference. Chronicle Cloud captures the tiniest details of that app stored permanently on the Cloud. The progress of the student gets recorded in real-time.
Teachers can use the grade book to add and aggregate grades by setting standards. The suite of features pinpoints every student's strengths, knowledge, skills, and instruction needs. The teacher can charter individualized learning paths from the data stored on the Cloud. 
Teachers can also group students according to their skill sets and assess them based on that. The teacher can transform teaching by spotting behaviour and trends and can modify/ improvise.
Student Engagement
Student engagement strengthens. Chronicle Cloud leaves little time for distractions. 
Multimedia-Attachments
Chronicle Cloud facilitates the uploading of all data. Teachers can attach multimedia files, notes, and assessment sheets to the app. So, whether it is a concept mapping sheet to gauge whether the students have understood the concept and its application or a classroom assessment event wherein students write the muddiest points, teachers can upload the sheets to individual student accounts on Chronicle Cloud.
Customize Grading Options
Setting learning standards, formative assessments, and grading enable teachers to customize or personalize learning experiences and student feedback. The grading and assessment feature not only assesses learning but also helps teachers work on the individual student and their skills. For instance, during the formative reading assessment, the teacher can record real-time data and discuss areas of improvement with the student to make them work on enhancing the skill.
Diagnostic – 
Chronicle cloud is an adaptive app that provides teachers with actionable insight into student needs. When teachers collect actionable data from student responses and assess a broad range of skills, teachers know of the strengths and weaknesses and areas of improvement. With notes, formative assessments, setting standards, and grade aggregates, teachers can identify abilities and skills needed to learn and accelerate growth. 
​​Mastering The Learning Standards
Teachers can set standards and keep flexible assessments whenever and however they want. Chronicle Cloud enables flexible assessments the teacher wants to design to measure specific grade-level standards. Chronicle Cloud intuitive reports visualize student performance on recently taught material and highlight areas of instruction needs that prevent students from making
The Challenge:
Accurate assessments are always a challenge. But with Chronicle Cloud, teachers can assess students on a vast range of parameters. As I mentioned, Chronicle Cloud helps teachers record the tiniest details in text and numbers.
The Outcome:
Improved scores and continuous growth. Teachers have observed dramatic improvements in concentration, delivery, and scores within a short period. A teacher recounts her experience using the traffic light system in one of her recitation classes. She was amazed that within 5 minutes, the student worked on bringing the red light to green! 
Chronicle Cloud helps teachers determine students' skill levels, assign students to appropriate instructional and intervention groups, and the preset learning standards assist with planning via required skills at the end of the lesson teaching, and track progress consistently and continuously against the pre-set goals. 
Chronicle Cloud is the ONLY one-in-all app that enables teachers with critical comparisons and accurate measurement of student performance year on year.