The Road Ahead: Technology in Education
The school building was imperative. The classrooms were compulsory, and the banters and the brawls in the corridors? INESCAPABLE!
But as they say, at the 'Stroke of Midnight', everything changed! We were forced into complete home confinement. Not one country, but countries across the globe were under a stringent lockdown because the threat of death was looming outside every door.
And again, as they say,' there is a ray of light hidden in every dark cloud' the lockdown was also a blessing in disguise. 'Because, for the first time, the planet got its time to heal. The air was clear of toxins, the animals were seen more often on the roads, while humans found solace in the confines of their relationships. Oddly, Jonas Salk's words reverberated with the sounds of nature.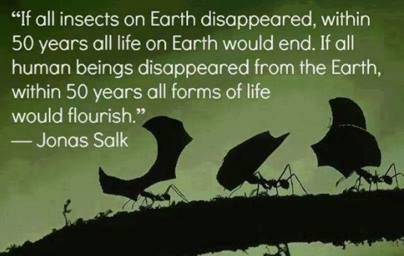 The approach to education and learning was quietly changing beneath the surface while humanity was still grappling with this reality.
Remote Learning
Home confinement became the new normal, and so did remote learning. What was the future of education in these dark and uncertain times? The school buildings that were once considered prisons of prosaic traditions before COVID-19 seem to be knocking to reinstate their relevance. 
Remote learning threw most of the teachers in a quandary and made adopting technology inevitable. The pandemic forced teachers to focus very tightly on the effective use of technology for teaching and connecting with their students. Teachers like me started exploring the internet for digital apps that could support me in remote teaching and learning environments.
 Initial responses were based on emergency remote instructions, and to find ways and ensure that learning could continue. 
Many teachers resisted switching over to technology at the beginning of the lockdown. But as of March 2021, there is a global collection of teachers who have arrived. They have adapted to technology faster than expected. In retrospect, it seems that adapting to technology in education and learning was accelerated because of COVID. 
Technology is the New Normal
Stacey, an elementary school teacher at a Connecticut Public School, recalls that remote instruction was not about replicating classroom teaching in a virtual environment. It was another approach altogether. Teaching and learning remotely required adaptation of class activities, collaborative learning to a virtual environment. Stacey highlights that remote instruction cannot be compared to teaching face-to-face, and stresses over keeping the two ways – the virtual and classroom- separate. She confesses, blending technology with teaching has augmented some of the most impactful ways of teaching. 
Despite the severe consequences of COVID, educators have striven to support learners in every way possible. The conversation about technology in education is not even needed today as teachers become proficient. The focus is primarily on well-being, conquering the pandemic, and continuing learning with whatever resources available.
Technology in Education is Here to Stay
The impact of teachers' efforts to switch over technology is a revolution in the making. The education system has transformed overnight, and it will have unprecedented implications on education. The classes will be powered by technology now. The value will be added to the process of learning and less time will be spent on mundane tasks. The experience over the last year should inspire all of us who are involved in education to reflect on our efforts and consider the real impact. 
Convergence of Technology with Education: Does It Matter?
Many educators had already replaced their traditional paper and pen with educational technology.
Apps like  ChronicleCloud have been helping teachers with maintaining all kinds of data on the app. From note-taking, assessments, and grade books, Chronicle Cloud helped teachers in connecting with the students. Everything was captured and shared through one app. The integration of technology with the educational system proved to be the sui generis discoverings of the post-COVID crisis.
The trends that will capture 2021
Enormous data beckons teachers who are creative and enjoy enforcing concepts in different ways. Till there is the COVID impasse, the schools will work remotely. User interface and user experience will be the centripetal force driving educational technology. The digital learning apps will continue to be used more for teacher-student engagement and learning purposes. Let us look at a few apps that helped teachers in remote teaching scenarios: 
 

ChronicleCloud

–

 educators like me are using Chronicle Cloud to keep all their

classroom data

in one place. It is a custom-built app for teachers that manages and stores complete classroom activities in one app. From note-taking on the individual student, rosters, taking formative assessments, and giving grades, Chronicle has all features that make data collection, entry, and storage extremely easy on their app.

Virtual manipulatives apps like the Geoboard, Numberframes, et al are helping students with developing a comprehensive understanding of complex mathematical concepts.

Seesaw

is being used to create jiffy videos, and

Canvas Studio

is being used for creating lengthy videos.

 Google Jamboard offers a collaborative experience for remote classrooms   

Multimedia, gamification, podcasts, slideshow presentations with multimedia, animations, virtual tours, graphics, quizzes, soundtracks! Teachers are using

technology to make teaching interactive and joyous!
As long as teachers, students, and parents keep working together, we can discover how to better adapt to these unaccustomed and unusual times—the new normal. 

Regardless of physical or digital location, a positive learning environment should empower teachers to move confidently towards achieving their goals. 
Notwithstanding the tribulations of the pandemic, the COVID crisis has empowered teachers and learners to make an extraordinary leap into the future… Around the world, educators are discovering that effective teaching and learning can still take place, with the help of digital learning tools and digital tools providing solutions to teaching in the classrooms and even in remote settings.