10 Reasons To Choose The Ipad For Teaching
The focus of education must be on the active participation of students to prepare them for future challenges. There must be concerted efforts to enrich the learning experience. The emphasis must be on meaningful engagement, creation, problem-solving, communication, and collaboration. 21st-century education relies on technology in one way or the other. Access to and Connecting the world with the internet has written a separate chapter in the history of humanity. The pervasive access and digitization of processes have made outreach possible.
On the one hand, digital tools inundate the market for pedagogy. On the other hand, educators consistently face the challenges of embedding appropriate pedagogical technologies into the curriculum and instruction. To maximize learning, keep pace with 21st-century competency and skills demands, and address every individual's learning needs. Focussing on individual competency is only possible if we take technology into perspective.
Classrooms today are evolving and including technology with the blackboard in one form or the other to ease pedagogy, learning, and managing classroom tasks. We must change the teaching approach to prepare children for the 21st century and for schools to be successful.
The 21st century is going to be dominated by mobile apps. There will be a phenomenal increase in digitized processes. The education system is also going through an overhaul. Education is already witnessing a transformation because of blended and flipped learning and the VR and AR tech support that has become an impetus to learning. A systematic approach to the processes and resources of teaching, Educational Technology has changed how we do many things — including how we learn. Digital devices like iPads can significantly enhance learning and benefit the classroom in numerous ways, making them essential to the modern teaching and learning experience. When integrated into a curriculum, these devices can achieve everything from boosting student engagement to improving digital literacy.
Technology, or EdTech, empowers classrooms to improve 'students' performance. Technology provides students with one-on-one individualized tutoring and practice, with the computer as a facilitator. It identifies the needs of individuals, adapts technology to classroom instruction, and tracks students' academic progress. The reason why I favor technology in the classroom is that it makes learning and teaching data-driven.
Twenty-first-century learners are used to learning through collaborative and social means with peers and consistent use of technology (Murray & Olcese, 2011). The National Educational Technology Standards (NETS) for teachers suggest that educators must succeed in accomplishing the following: "facilitate and inspire student learning and creativity, design and develop digital age learning experiences and assessments, model digital age work and learning, promote and model digital citizenship and responsibility, and engage in professional growth and leadership." When teachers adhere to these, students can accomplish the NETS for Students that promote creativity, innovation, communication, critical thinking, and technology systems. In addition to the ISTE Standards, the American Association of School Librarians (AASL) have published Standards for the 21st Century Learner that promote critical thinking, and creating and sharing new knowledge, while pursuing personal and aesthetic growth. The AASL Standards acknowledge the importance of technology skills in learning and future employment. Students of the new generation must be able to share and learn from each other in face-to-face and technology modes. Along with the newly embedded Common Core State Standards emphasizing digital literacy and technology pedagogy (Dalton, 2012), it is vital for educators to implement the appropriate technologies into the classroom that enhance student learning while promoting creativity, collaboration, and critical thinking.
The concept of learning is changing from a separate, fenced-off, time-constrained activity to a holistic, diverse and lifelong learning continuum.
Preparing students with 21st-century skills like critical thinking, higher-order reasoning, creativity, enhanced collaboration, and improved organizational skills requires technology and digital tools.
We are at the threshold of the Artificial Intelligence era, and it becomes imperative to incorporate technology, gadgets, and devices not just for the teaching and learning part of pedagogy but also for the 'management' part of teaching and education. Pulitzer Prize-winning author Thomas Friedman has dubbed this time frame the "Age of Acceleration," reflecting the exponential growth in technology and unbridled transformation globally. We must teach children to handle volatility and complexity to survive and thrive in this age. We must teach children critical thinking and problem-solving, cognitive and physical, to interpersonal skills that will help them evolve according to the situations.
Educators continuously face challenges in incorporating pedagogical technology for optimum learning outcomes. Research confirms that Computer-Aided Instruction increases teacher productivity by three-quarters as measured by student test score gains and learning outputs. The change in productivity partly reflects teachers' decisions about allocating class time and effort.
Classroom Management is one of the most critical components of a powerful and successful teaching and learning environment. And most of the time, Classroom Management is ignored and overlooked.
The iPad in the classroom has infused life into learning and teaching. Not only is it suitable for 1:1 tutoring, but research also suggests using the iPad has increased accessibility to learning and teaching from anywhere. The iPad is an excellent way for blended learning and they are a perfect device to engage with creative content and become an excellent channel for engaging and strengthening cognitive skills. Learning becomes an active process and concomitant with 21st-century learning demands. Teachers observe that it complements traditional education for reluctant learners.
Teachers have the power to communicate and create a controlled, creative and engaging learning environment. Teachers must choose the best ways to incorporate iPads into their lesson plans and classrooms to maximize learning outcomes.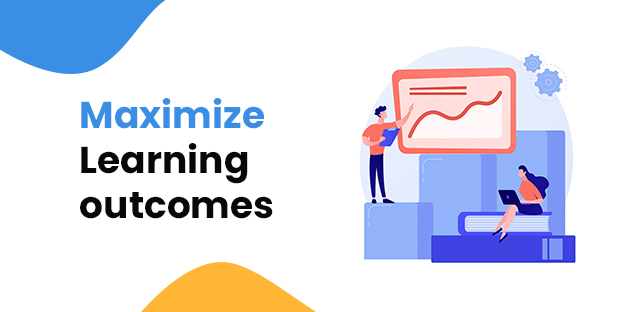 Maximize Learning outcomes-
A series of suitable conscious planning and planned activities will support learning. Planning is the first step to maximizing learning outcomes. Developing curiosity, a positive attitude, and maximizing engagement have far-reaching effects in maximizing learning outcomes. It is possible only when teachers plan the curriculum in detail. iPad allows you to create engaging content with exciting graphics. With Chronicle Cloud, the teacher has to just attach the link to her planned lesson of the resource intended for the topic.
Actionable Data-
Chronicle Cloud encourages the pursuit of goals and helps teachers with more actionable data than traditional means. It empowers teachers with a spectrum of tools to not only record students' learning journeys but also allows the teacher to gather data to plan further lessons on individual and group competency levels. Chronicle Cloud works brilliantly with the iPad with seamless syncing. Teachers can download and store individual student Notes, Formative Assessments, and Grade book data on the iPad and share them with colleagues. Chronicle Cloud technology, the iPad allows teachers to document student progress and achievements using digital portfolios, retrieve Notes from the iPad, and reuse them.
For Sharing and Collaboration-
The abundance of apps and information available through the iPad allows teachers to blend multiple learning styles in the classroom and remote teaching. Teachers can share student data and collaborate with other teachers, parents, and the administration.
I use Chronicle Cloud with the iPad for note-taking, recording audio and video, and incorporating audiovisual text and images from online teaching platforms and apps. And I share assignments with students, track their performance, and collaborate with other teachers using my iPad!
The cost of the iPad may worry a few, but what if I asked you to calculate the cost of textbooks year by year…? An iPad will last you at least five years with the help of eBooks, digital texts, podcasts, etc. iPads and tablets will be worth their cost. Virtual solutions and time management tools to optimize performance are here to stay and will continue to be in high demand in the foreseeable future. Hence, it becomes imperative for teachers to use technology to maximize learning outcomes.
Ensure maximum participation-
The intelligent technology of Chronicle Cloud is multifold. I have been using the iPad to maximize student participation, maintain student data, and track student performance. Chronicle Cloud is a great assistant for Lesson Planning, note-taking, formative assessments, Grading and Rubrics. With the iPad, one can use Apple's content or the internet to make learning exciting and engaging.
Formative Assessments are designed with a Traffic light system that motivates and encourages the students to engage actively. The hands-on data ensures students' active involvement. Even the most reluctant and distracted students participate actively.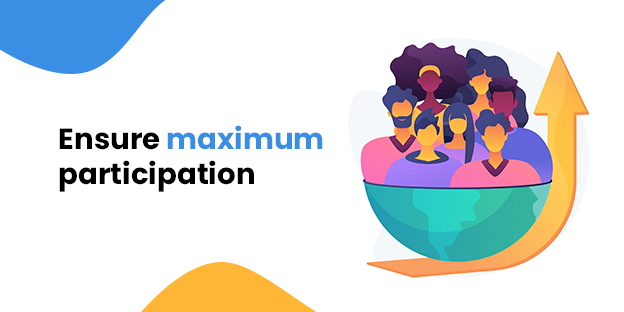 Personalizing the learning experience-
Incorporating Chronicle Cloud with the iPad helps teachers personalize learning. Educators need a lot of time and effort to provide a Multi-Tiered Support System (MTSS). A multi-tiered system of support or MTSS uses a framework with a tiered infrastructure and data to help match academic and social-emotional behavior, assessment and instructional resources to every student's needs.
Educators must track information from multiple systems to understand students' learning needs. Multi-Tiered Support System allows educators to have highly effective instruction in the classroom so that fewer students need intensive interventions.
The focus shifted from addressing "Special Education" to the needs of "Every Child when the Every Student Succeeds Act (ESSA) was introduced through legislation in 2015. Chronicle Cloud and the iPad allow teachers to penetrate teaching and learning via the MTSS tiers: Universal Instruction, Targeted Group interventions, and Intensive Individualised Instruction. Features like Group Notes (that can attach multimedia notes), Individual Notes-Taking, and even Attendance allows teachers to target group instructions. Formative and the Gradebook enable teachers to individualize instruction within the group.
In MTSS, we systematically observe every student to identify academic, behavioral, or social-emotional needs. The digital graphics in features of Chronicle Cloud, like Attendance, Formatives, etc., help teachers record the social-emotional status to plan instruction for the group and the individual. Chronicle Cloud is built on the MTSS framework, where teachers can match assessments and instruction to intervene. The parent app allows the teacher to engage the family.
The intervention follows Identifying, Analyzing, Implementing, and Reflecting of the Problem-Solving Cycle. Chronicle Cloud helps teachers plan future instruction with all four components of Problem-solving; and gives a system-level approach to aligning supports at the right intensity according to the student's learning needs. A complete set of high-quality assessment tools-Formatives, Gradebook, and Rubrics enable careful selection of the suitable assessment at the right time to provide the correct information to inform the next steps. Analyzing data from multiple sources helps the teacher better understand student needs.
Encourage creativity and spark learning-
Most students use technology in one way or another and hence are nimble. The iPad has the capacity and the ability to work across multiple domains, from the in-built to the downloaded apps; it uses the internet in the classroom to extract available information to make lessons exciting and engaging. Students explore, create and discover more ideas to improve understanding and use them in classroom tasks.
With the data Chronicle cloud provides, Teachers have been able to tailor lessons based on student understanding, provide more challenging material for advanced learners, and give extra help to those who need it. Better interaction with teacher, parents, classmates, and materials- Technology enables fast exchange, interaction and sharing of data and content in remote and onsite settings. Teachers plan the lesson, make changes according to group learning needs and share with students via the Chronicle Cloud and iPad technology—everything accomplished in minutes. Chronicle Cloud Parent app helps teachers share assignments and notes with parents.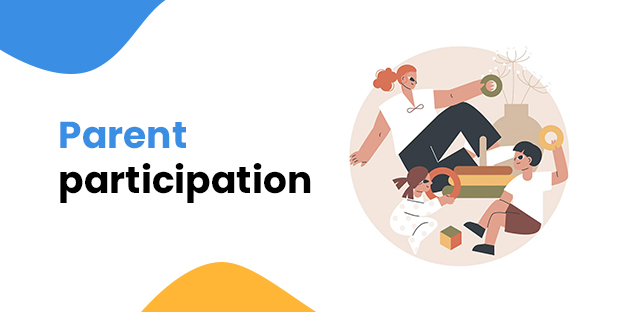 Parent participation-
One of The most significant advantages of Chronicle Cloud is ensuring parent participation. Remote teaching could have been challenging had there been no technology or tech tools to teach during the pandemic lockdown. Communicating with parents and Sharing learning content became easy. Teachers can share Notes, the Grading event scores and other relevant data concerning their child's academic progress.
Less or no paper required, portable-
Students and teachers only need a little paper. They only need a few physical copies of texts for the unavoidable, which means less time printing out assignments. Teachers use the iPad to share data across the school building and around a school as students work collaboratively or individually on projects. Teachers don't need to worry about loss or pilferage of data.
Takeaway-
The iPad is a potent, simple-to-operate, secure tool for the class. With a superb flawless interface, and powerful video and audio capabilities, those are the requirements of 21st-century education and learning.
Most students are interested in technology, so incorporating devices like iPads in the classroom can enhance student interest and participation. Students can test their knowledge with interactive quizzes, study for an upcoming test with virtual flashcards, or create and deliver a presentation for their classes using apps like Keynote.
A quick bite on Chronicle Cloud and the iPad-
Chronicle Cloud empowers teachers with record-keeping, specially designed by teachers. Over a million educators trust Chronicle Cloud with classroom management. The intuitive interface allows teachers to manage behaviour through detailed note-taking, rosters through different academic years, gauging student progress, conducting formative assessments, maintaining grade books, and aggregating scores for the whole class and individual students. The interface makes communicating with parents a breeze! With cloud-based technology, teachers can share and store data for future use.
Here are a few tasks teachers can do effortlessly with Chronicle Cloud –
Organize multiple classrooms
Importing and Maintaining rosters
Import or add behavior notes on students in the note-taking section
Import or write speed notes on students and attach them to the roster's account
Record formative assessments
Record instructional needs of individual students
Create a grading schema and aggregate grades of individual students and the classroom
Track student performance and progress
Attach multimedia files- audio, video, images
Keep classroom data safe on the cloud
Share lessons using the iPad
Share roster data with other teachers and the administration
Share assignments and parents
Accept assignment submissions from parents
The digital revolution has taken over every industry. Why should the education industry be left behind? The education industry has enormous potential and can immensely benefit from technology. Classroom Management is one of the areas that can have a positive impact on technology. I wrote the blog to give you a glimpse of some popular classroom management apps for iPads to try in your school.