Preparing Students For 21st -Century Skills
"It is not the most robust species that survives, nor the most intelligent; it is the most adaptable to change."
– Charles Darwin.
Educational systems across the globe are grappling with the complexities of what constitutes meaningful learning that is empowering for K-12 students growing up in fast-changing technological, social, and cultural environments. 
The efficacy of education practices rooted in the tradition of the past decades is under the scanner now. There is a question mark on teacher-centred instruction, prescription of knowledge and competency standards, standardized approaches to assessments and evaluation, and coming to terms with the complexities and integration of information technology that goes beyond passive searching. 
Educational practices and assessment approaches continue to be from the traditional learning decades that were more about standardization and competition, cooperation rather than collaboration, and regurgitation of factual knowledge. 
The belief that all genuine education comes from experience does not necessarily mean that all experiences are equally educational. We must challenge the traditional education system and take it beyond the classroom traditions. 21-century education must enrich learning and life experiences. 
The focus of education must be on the active participation of students to prepare them for future challenges. There must be concerted efforts to enrich the learning experience. The emphasis must be on meaningful engagement, creation, problem-solving, communication, and collaboration.
Institutions and educators can achieve this by incorporating other methodologies, and technology plays a crucial role. 21st-century learning aims to immerse students as partners, collaborators, and creative producers by empowering them with technology. Students must showcase their intellectual and reflective capabilities to enable lifelong learning. 
The transformation of education is first and foremost about transforming ourselves as educators: developing pedagogical awareness and our instructional capacity that focuses on student inquiry, critical thinking, use of information in all its forms, and how to collaborate with the help of technology to enable the depth of learning. 
The singular aim of using technology in education is to enhance education systems and learning outcomes. The talks about the importance of learning twenty-first-century skills and practices at the global level go beyond traditional content-learning to include cross-cutting skills across disciplines such as information technology, problem-solving skills, and softer skills. 
As educators and teachers, we must ensure that inquiry-based learning is at the heart of education. Inquiry-based learning revolves around thinking driven by questions and not answers. The students must be provided tools and the freedom to strengthen inquiry-based learning. Inquiry-based learning will help them construct their queries and improve and refine their questions to strategize, communicate, share, and reflect on the impact and outcomes of their findings during learning. We must ensure that learners get enough exposure to enriching their subject knowledge with the help of digital and information literacies, Reading and writing of digital texts, and communication and collaboration skills.
A Formula For 21st- Century Learning- 
We have rearranged and condensed them into seven skills to make the core components of the P21 framework easier to retrieve. All beginning with the letter "C" represents Critical Thinking and Problem-solving, Creativity and Innovation, Collaboration, Teamwork and Leadership, Cross-cultural Understanding, Communication and Media Fluency, Computing and ICT Fluency, Career and Learning Self-reliance, and the three "R" skills referring to Reading, wRiting and aRithmetic. 
Education systems across the globe have been undergoing reforms to ensure students receive training that enables them to meet the challenges of technological advancements and address the complex needs of a complex world that awaits us on the horizon. And changes in the global economic structure play a more central part in sustaining the development of their society. 
Digital Technology And 21st-Century Skills
The pedagogical use of digital technology focuses on four approaches to learning:
Inquiry-based learning (IBL)-

A learner-centered approach focuses on questioning, critical thinking, and problem-solving. The learner is actively involved in formulating the question and naming a problem.
IBL helps students/learners develop deep thinking, reasoning, and analyzing skills; and the ability to apply knowledge. 
Project-based learning (PjBL)-

An individual or group activity that is carried out over a specified time, resulting in an output (product, presentation, or performance) 

 

Inquiry-project-based learning –

This is a combined approach of IBL and PjBL. It engages learners in formulating a question and naming a problem within their areas of interest. Problem-solving activities include information search, evaluation, and management. The process leads to reports and presentations through the use of digital technologies. 

Problem-based learning-

A student-centered learning approach in which students work together to address an open-ended question through inquiry within a learning environment designed and scaffolded to support the needs of students with prompts and resources.
The 21st-century, unlike any other period in history, is characterized by the proliferation of technology. The inclusion of technology in every sphere of life has made digital literacy essential for everyone. Technology supported globalization, and the globalized world is reshaping to become more knowledge-oriented, geographically mobile, and collaborative. Because machines have taken over routine tasks, companies are keen to employ those who possess exceptional analytical, digital, and sophisticated communication skills. The challenges of the world call for greater human involvement in terms of creativity and analytical skills to give solutions. 21st-century skills are not new, just that skills like language and critical thinking have technology integration and support. Emergent skills like digital literacy, information communication technology, and power skills have been added to the school curriculum. 
We will now take a look at the skill sets required for the 21st-century generation to excel at work and bring professional and personal life balance- 
Learning and innovation-

this includes four major components. The core competence will be in Reading, writing, and arithmetic. The knowledge of languages, aesthetics, mathematics, science, and humanities must meet global needs. In addition to subject knowledge, soft skills like critical thinking, problem-solving, communication, collaboration, creativity, and innovation are at the pivot to cope with human conditions around the globe.

Digital literacies-

include information and communication technology and multimedia literacy. It is the ability to select, evaluate and use the information to gain, apply and share knowledge and access, manage, evaluate and integrate knowledge for global use. Media literacy is interdisciplinary. Media literacy is communicating messages after accessing, analyzing, and evaluating information. 
Human life is more closely connected after the information is available online. There has been a paradigm shift in how knowledge has been approached over the past decade. Not only are we connected better, but we have become heavily dependent on technology. Learners must be adept at and harness technology's power to widen their knowledge creation, communication, and collaboration scope. Children need to learn as early as possible to acquire and share information via the 21st-century media forms- videos, podcasts, etc. 
The seven C's- the seven C's will define 21st-century education requirements. Acquiring them to succeed through life and careers will become imperative. Every aspect of education will revolve around the following:
critical thinking and problem-solving

collaboration and teamwork

communication and media fluency

cross-cultural understanding 

creativity and innovation

computer-based literacies

career and self-reliance.
The closer we get to the global community, the more complex learning and career environments will be. Career and life skills or soft skills will help learners adapt to challenging work environments. Education systems across the globe have made radical shifts to ensure that the younger generation receives training to cope with the changing educational scenario. Because of this, there has also been a radical shift in the pedagogical approach. In the 21st-century, critical thinking and self-directed learning are valued equally as knowledge acquisition. Traditional, didactic teaching is often slammed because it stifles the learner's ability to think deeply and apply acquired knowledge.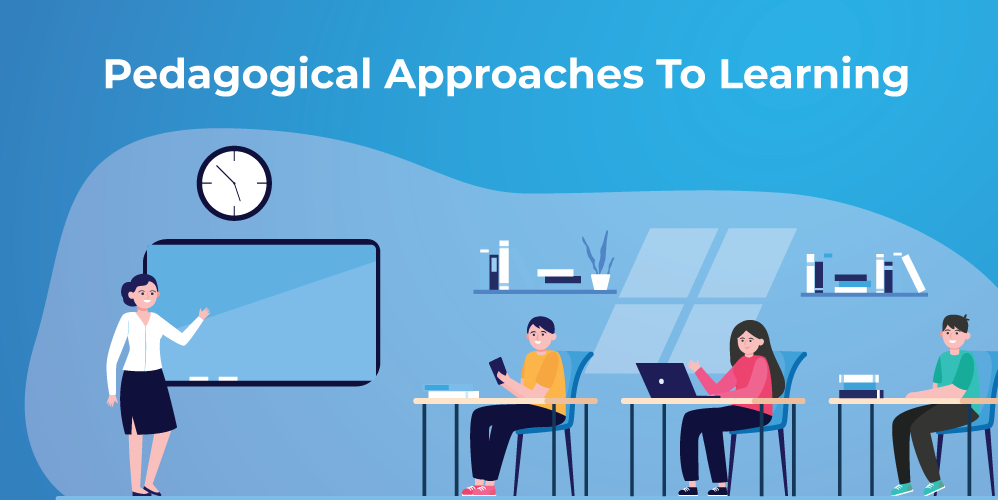 One limitation of the twenty-first-century skills models is that while they specify prioritized learning objectives, they do not offer educators the "means" by which to achieve those articulated "ends." School leaders, teachers, and decision-makers must understand better "what works." UNESCO is undertaking regional projects to assess transversal skills. It shows the relevance of supporting schools. Education research and scholarly publications in each of the countries and regions discussed and international support these efforts, but often lack coordination and dissemination of findings from one area to the next across disciplines, hinders progress. 
Students acquire 21st-century skills throughout the inquiry process. Guided by teachers, we present empirical results from several implementation studies and showcase the best practices for 21-century- skills education that examines each case's effects and limitations. 
Next, Critical thinking and self-directed learning take centre stage in 21st-century skill-building. Regarding the first two learning goals, traditional didactic approaches to teaching and learning are often criticized for stifling learners' development of deep thinking and ability to apply knowledge and reasoning skills. At the same time, the constructivist approach advocated by educators is more potent in facilitating learning. With the pro-constructivist process is the increasing adoption of inquiry Group Project-Based Learning (PjBL) and the use of social media in classrooms. Students are required to take substantial responsibility.
Project-Based Learning (PjBL) and social media in classrooms require students to take substantial responsibility for their own.
We will discuss the process of conducting the group PjBL and the merits of a collaborative teaching and learning approach for 21-first-century skills education. 
Collaborative Approaches to Conducting Inquiry Group Project-Based Learning 

Inquiry-based learning takes various forms in its administration, setup, and learning outcomes. Inquiry-based learning (IBL) is a learner-centred approach that uses questioning to engage students in their learning actively.
Project-based learning (PBL) organizes learning around the presentation or a product. It can include creating an original play, a video, or an aquarium design judged by local architects (Barron & Darling-Hammond, p. 40).
PBL projects focus on questions or problems that "drive" students to encounter (and struggle with) a particular discipline/subject's central concepts and principles.

Projects involve students in constructive investigation.

Projects are student-driven to some significant degree.

Projects are realistic, not school-like.
Education institutions require the collaborative effort of all stakeholders on top of the expertise and dedication of individual teaching staff to maximize teaching and learning outcomes and effectiveness. Lesson co-preparation and collaborative teaching are not rare in today's school operation, though challenges at various levels of teacher collaboration exist. Collaborative school culture powerfully improves students' understanding and achievements in reading ability, language, and STEM(Science, Technology, English Math). The international initiatives in three different forms of collaborative teaching are:
Team-teaching amongst school teachers

School teachers–school librarian collaboration

Collaboration among school administrators, school teachers, and parents 
A Brief Note On Pedagogical Approaches To Learning 
Inquiry-based learning is a learner-centered approach that uses inquiry and questions from students to engage actively in the learning process. The student controls the learning process and takes charge of their learning. Starting with guidance from the teacher-facilitator, students identify their questions. Then they examine the resources they need to research the topic. The student retains the knowledge gained because he is the one who decides his learning process and even outcomes. The inquiry-based learning approach includes problem-based, project-based, and design-based learning. Inquiry-based learning "allows students to progress from simply holding and finding factual information to applying new knowledge in novel and different ways" (Coffman 2018). Inquiry-based learning is robust to process-based outcomes, particularly critical thinking, scaffolding, metacognition, and direct learning skills.
The best way a teacher can facilitate the learning process is by helping students use concept mapping and brainstorming at the beginning of the lesson to help students explore big ideas.

include scaffolding during inquiry activities

incorporate interactive simulations that allow inquiry 

embed the learning process with digital tools for gathering, collating, analyzing, and interpreting the findings 

use multimedia and images to support inquiry

ask students to journal their findings

embed rubrics and checklists 
A comparison of various twenty-first skills frameworks indicated that they vary across international boundaries but, on the whole, present commonalities that can be cross-referenced. We then highlighted a prominent model for twenty-first-century skills developed in the U.S. (namely, P21 etc.). 
Schools have used collaborative approaches to conducting inquiry in project-based learning with time. The collective efforts in PjBL help students explore themes, problems, and social and family issues to engage in thought-provoking learning processes. 
Empirically, collaborative school culture has improved learning outcomes in reading ability, language, and STEM subjects. Collaborated initiatives are required in teaching also. 
Students acquire twenty-first-century skills throughout the inquiry process. Guided by teachers, we present empirical results from several implementation studies and showcase the best practices for twenty-first-century skills education that examines each case's effects and limitations. 
With Inquiry-based learning, the learner selects the topic, formulates questions, gathers information, and synthesizes information based on facts.
Inquiry-based learning is a four-level approach. Let's find out
.
Inquiry-

  The student will look into the subject and formulate questions at this level. 

Structured Inquiry-

At this level, the student develops a foundation for inquiry and critical thinking skills- for example, students take soil samples from various places- their locality, the park, their home garden, and analyze the soil composition, the difference, etc.

Guided Inquiry-

At this level, students find references from available resources. They even do a critical analysis of their findings. At this stage, the teacher can give her input to enhance the learning.

Open Inquiry:

At this stage, the learners can pick a topic of their interests and formulate the research questions. They must design the procedure and prepare a presentation or a report. For example, the students can choose a fruit or a vegetable and research its effect on the human body.
Level four requires more time and planning. Therefore, it is essential to fix a time frame and execute a procedure to gather information and resources. Despite the challenges, Inquiry-based learning develops inquiry habits that last a lifetime. 
The formative and summative applications make proper use of inquiry-based learning.
How Teachers Can Maximize Results Out Of Inquiry-Based Learning
Scaffolding- is one of the ways to facilitate deep understanding. Scaffolding instruction involves strategies and tools to support levels of achievement that would not be otherwise possible. An effective scaffolding activity consists in leaving out elements of a task within the range of students' competence levels. 
Project-Based- learning takes various forms in its administration, setup, and learning outcomes. Project-based learning (PBL) is a learner-centred approach that uses questioning to engage students in their learning actively.
Education institutions require the collaborative effort of all stakeholders on top of the expertise and dedication of individual teaching staff to maximize teaching and learning outcomes and effectiveness. Lesson co-preparation and collaborative teaching are not rare in today's school operation, though challenges at various levels of teacher collaboration exist. Collaborative school culture powerfully improves students' reading ability, language, and STEM achievements. 
International initiatives revolve around three different forms of collaborative teaching:
Team-teaching amongst school teachers

School teachers–school librarian collaboration

Collaboration among school administrators, school teachers, and parents. 
And an action game, teaching basic programming fundamentals. They then segue into teamwork in Units 3–6, choosing a more complex game idea in a particular genre such as a platform jumper game, adventure game, or maze. Students are encouraged to develop game themes and a message through online research. They may create a play about a particular school subject at some locations, such as math. This school year often completed the first three units in the first half of the school year and the latter three in the second half. 
BUILDING PROJECTS FOR REAL AUDIENCES: NATIONAL PARKS SERVICE DEEPENS ENGAGEMENT THROUGH TECHNOLOGY
Journey Through Hallowed Ground is a partnership project of the National Park Service. It encourages students to create rich connections to history through project-based learning, specifically by making videos about their visits to historical sites. The students take on the roles of writers, actors, directors, producers, costume designers, music directors, editors, and filmmakers with the support of professional video editors. The videos allow the students to speak about history in their own words and share their knowledge with their peers. In addition to learning about history, participating in the projects also teaches students to refine their leadership and teamwork skills. All videos become official material of the National Park Service and are licensed openly for use by other students and teachers worldwide.
According to Thomas, PjBL projects involve:
Complex tasks, based on challenging questions or problems, involving students in design, problem-solving, decision making, or investigative activities; allow students to work relatively autonomously over extended periods and culminate in real-life products or presentations. 
According to Barrow, the National Research Council defined scientific inquiry as a process where students:
Identify questions and concepts that guide investigations (students formulate a testable hypothesis and use an appropriate design;

Design and conduct scientific investigations (using major concepts, proper equipment, safety precautions, use of technologies, etc., where students must use evidence, apply logic, and construct an argument for their proposed explanations);

Use appropriate technologies and mathematics to improve investigations and communications;

Formulate and revise scientific explanations and models using logic and evidence (the inquiry should result in a reason or a model);

Recognize and analyze alternative explanations and models (reviewing current scientific understanding and evidence to determine which description of the model is best); and

Communicate and defend a scientific argument (students should refine their skills by presenting written and oral presentations that respond appropriately to peers' critical comments). Accomplishing these six abilities requires K–12 teachers of science to provide multi-investigation opportunities for students. (Barrow, p. 268)
Problem-Based Learning (PBL)- encourages the development of critical thinking skills, problem-solving abilities, and communication skills. It can also allow working in groups, finding and evaluating research materials, and lifelong learning (Duch et al.).
Problem-based learning (PBL) has been widely adopted in diverse fields and educational contexts to promote critical thinking and problem-solving. Its close affiliation with workplace collaboration and interdisciplinary learning contributes to its spread beyond the traditional realm of classroom pedagogy.
Aspects Of Problem-Based Learning
Problem-based learning supports and augments learning irrespective of academic subjects. No matter the issue, good problem-based learning must:
Must challenge and motivate students to seek out a deeper understanding of concepts.

Incorporate the content objectives in such a way as to connect them to previous courses/knowledge.

Must compel students to make decisions they can defend. 

Encourage students to work in groups to solve complex problems.

 Engage students to solve open-ended problems in multiple complex ways.
A Note on Standards
The educator-teacher should set the core standards in advance. The core standards for STEM must include mastery over competencies like reasoning, critical thinking, problem-solving, critical analysis, and reflection. Many districts and schools set core standards incorporating 21-century skills to ensure a systemic approach.
A Note on Assessments
Assessments are imperative to measure skills. The 21-century skill assessments will have to change according to the goals and criteria of pedagogy. The assessments should be technology-enhanced formative and summative assessments. 
There should be an emphasis on regular feedback. 
Instead of one or two, the 21-century assessments must support a range of student assessments. 
They must include high-quality standardized testing along with classroom formatives. 
The assessments should focus on at least one skill the students can master. 
The assessments must also emphasize the skills students will require in the future.
The assessments should serve as research and evaluation testbed for innovative approaches to learning.
The assessments should focus on mastery of the knowledge skills required in the future.
Formative Assessments
The learning gains are maximum if engendered by formative assessments. Formative assessments must be embedded in the learning cycle so that students receive descriptive feedback to improve their work and understanding.
Evidence-centered design (ECD) is a process for developing assessments of such hard-to-observe constructs as self-directed learning (Mislevy & Haertel). Through the ECD process, assessment developers delineate evidence—an interrelated set of knowledge, skills, and abilities—known to reflect a construct or competency. This evidence collection is then structured to reflect the relative importance of demonstrating each competency (e.g., competencies representing dimensions of self-directed learning). Educators and teachers can use Rubrics to capture the intended evidence and weight toward measuring self-directed learning.
Predictions of future Demand at the global level
In anticipating the Demand for 21st-century skills, Dunbar (2015) concludes that for most developing economies, the labor market of 2030 will continue to be heavily influenced by global trends in technology, migration, urbanization, demographics, foreign direct investment, education, agriculture and the environment. 
According to Dunbar, these trends will change the nature of work, access, and required skill sets. Dunbar projects that technology will be a significant driver because the Demand for individual inter-social attributes, project-based work, and project management problem-solving skills will be high. And the ability to acquire and continuously update personal skills through self-directed or peer-to-peer learning and technology-enabled training opportunities will be the single driver for success in the future.
Such findings are generally supported by Kenworthy and Kielstra (2015), whose global survey of company executives identifies 'problem-solving', 'team-working' and 'communication' as the top three skills currently required and expect their importance to grow. Digital literacy and creativity were cited as anticipated essential skills.
However, when looking beyond the drivers of Demand for 21st-century Skills, estimations show that the global labor market workforce of 2030 will comprise 3.5 billion workers (McKinsey Global Institute, 2012, cited in Dunbar, 2015). Most of them will be unskilled and based in developing countries. Based on population change, it is projected that the labor force will decrease in Central Asia, China, Europe, North America, and high-income countries in East Asia. In contrast, the sub-Saharan African labor force will increase to 328 million (OECD, 2009, cited in Dunbar, 2015). Based on this, there will be a predicted global shortage of 38–40 million high-skilled workers. The most urgent Demand is for graduates in STEM disciplines; a lack of nearly 45 million medium-skilled workers in developing countries, brought about by low high school enrollment and completion; and a global surplus of 90 million low-skilled workers.
Every educator can leverage their constructivist example to find a pedagogy that best fits their unique teaching style. Ultimately the goal should always be to empower students to continue wondering and seeking answers. And to mention Charles Darwin's words again, the 21st-century will change how the world will work. And the sooner we adapt to the new age thinking, the new age working, the better.