"Teaching in the Internet age means we must teach tomorrow's skills today." – Jennifer Fleming.
"Virtual and Far Away…, or Virtual and Close ?" These were my initial thoughts when I switched to digital teaching at the onset of the lockdown. I was not very confident about the efficacy of digital teaching methods and was not sure of the learning outcomes either. But two years since the reluctant shift, I think I have arrived. The last two years have been about transformation – Personal and professional transformation. I acquired new skills and discovered a world commanded by information regarding education. Within no time, I planned my lessons using digital technology, using online resources to make my teaching more engaging and using apps to manage my classroom. 
Access to and Connecting the world with the internet has written a separate chapter in the history of humanity. The pervasive access and digitization of processes have made outreach possible.
The 21st century is going to be dominated by mobile apps. There will be a phenomenal increase in digitized processes. The education system is also going through an overhaul. Education is already witnessing a transformation because of blended and flipped learning and the VR and AR tech support that has become an impetus to learning.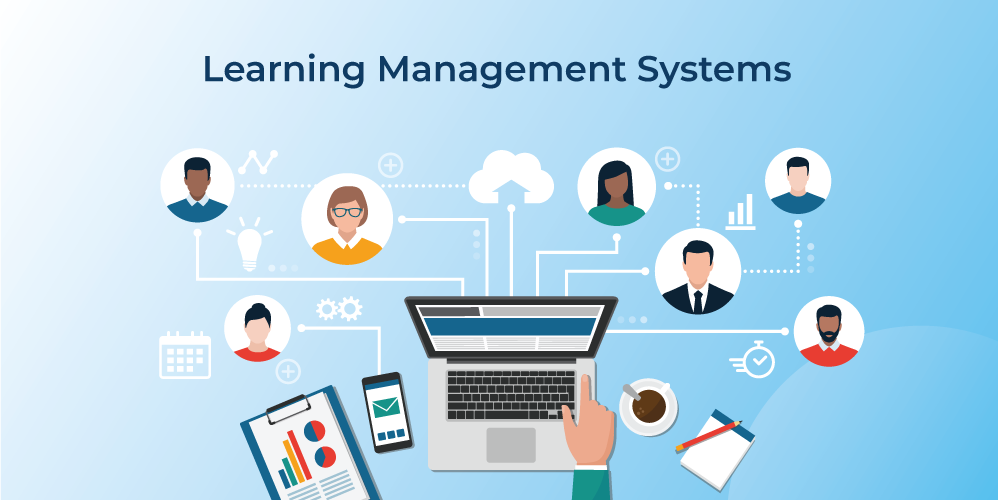 Learning Management Systems
Several tech companies have plunged into Educational Technology or EdTech for the rip-roaring opportunities to provide innovative solutions to common problems. Educational Apps and Learning Management Systems (LMS) provide the impetus to learning, make learning fun, and explore new ways of disseminating information. The eLearning industry has seen exponential growth in the past two decades. And it continues to grow to provide better accessibility and improved education apps to address the needs of students of all age groups.
Technology integration is not confined to college anymore. Technology has made inroads into K-12 education also. Digital technology, as I said in one of my blogs, is not about devices but improved learning outcomes, facilitating and strengthening interactions between the teacher and the student.
According to David Goodrum, Director of Academic Technology and Information Services at Oregon State University -" Digitized Education generates new learning opportunities as students engage online in digital environments. And as the teachers revamp educational practices with hybrid courses, personalized instruction, new collaboration models, and a wide array of innovative, engaging learning strategies. Furthermore, a 21st-century view of learner success requires students to be thoughtful consumers of digital content and effective and collaborative digital media creators, demonstrating competencies and communicating ideas through dynamic storytelling, data visualization, and content curation"- Goodrum says.
Many wonder if the Learning Management Systems are helping or hurting elementary school students with all the fracas around technology and education. Let us look at it more closely and evaluate the pros and cons.
Benefits of Learning Management Systems or Learning Apps:
Learning Apps and Learning Management Systems have encouraged active learning. Student engagement has increased manifold because of the engaging audiovisual, text content, and innovative ways learning apps facilitate learning.

There are endless resources for enhancing education and making learning more fun and effective.

From learning apps to note-taking apps, from e-textbooks to organizing and managing platforms, there is no shortage of tools to enhance teaching and learning, transforming the classroom.

Gamification, Quizzes, Polls, and Role-Play that enhance analytical skills prepare students for future work-places.

Learning apps have made group learning collaboration and engagement possible and fun. 

Learning apps have strengthened personalized learning and self-paced learning. In traditional classrooms, students struggling to learn new concepts were left behind. With learning apps, students advance at their own pace and catch up with the rest of the class.

Learning has become portable and movable with learning apps. The any-time-access to education, students can access learning resources whenever they want, from wherever they want.

Learning Management Systems or learning apps have facilitated hybrid and flipped classrooms, fostering collaboration and group study.

 Learning Apps have boosted student engagement by adding multimedia components to strengthen learning.

Teachers share content via learning apps and chat forums to foster a collaborative learning environment.

The learning apps promote parent involvement in the learning journey of their child. Teachers are using learning apps to share assignments and give feedback.

Learning Apps have systematized the learning process. for instance, there is a goal-setting with every new learning activity and multiple ways to enforce a concept and optimize learning with interim assessments to gauge student progress.

Using technology in the classroom allows you to experiment more in pedagogy and get instant feedback.
I hoped to make this blog a "corona-free" blog :), but I think a new reality is perpetually ruling our collective headspace. The prospect of thousands of elementary school teachers and students exploring academic cyberspace for the first time has prompted everyone to wonder whether educational technology will help or hurt education. Most of them are sure that everyone will be delivering education online. With more than 400 million students being affected by the spread of COVID-19, we are experiencing a watershed moment for education systems worldwide. Some think it is the "black swan" moment in the history of education, and online learning will be the catalyst for learning apps and online learning. 
If teachers can leverage their expertise through a continuous exchange of ideas to improve the online learning space, then I think we can create something incredible and unprecedented. Many teachers who are good at technology are forging ahead to teaching centres and design units to curate online courses. Many are also exploring the possibilities with digital tools for remote and classroom teaching. With the onslaught of COVID-19, teachers have realized that their expertise will now have to transform to address a different learning modality. Schools that invested in training their teachers for online teaching are designing and developing course templates and web-supported lesson plans for better outcomes. Online teaching professionals are stepping up the online learning courses with their expertise, knowing that their time, energy, and talent will make a difference for students and the online learning industry. Once these tools are determined, we will require some incredibly creative pedagogy that proves beneficial for instructions.
While most K-12 schools have not invested in online education as a core aspect of their institution, the tide began to change when some private schools committed to incorporating digital tools for learning. The rapid advancement in education technology and apps for learning has dramatically improved online learning quality. 
Educators are now using online resources to deliver a quality learning experience to their students. Virtually every institution from the US to Bangladesh explores creative online teaching methods.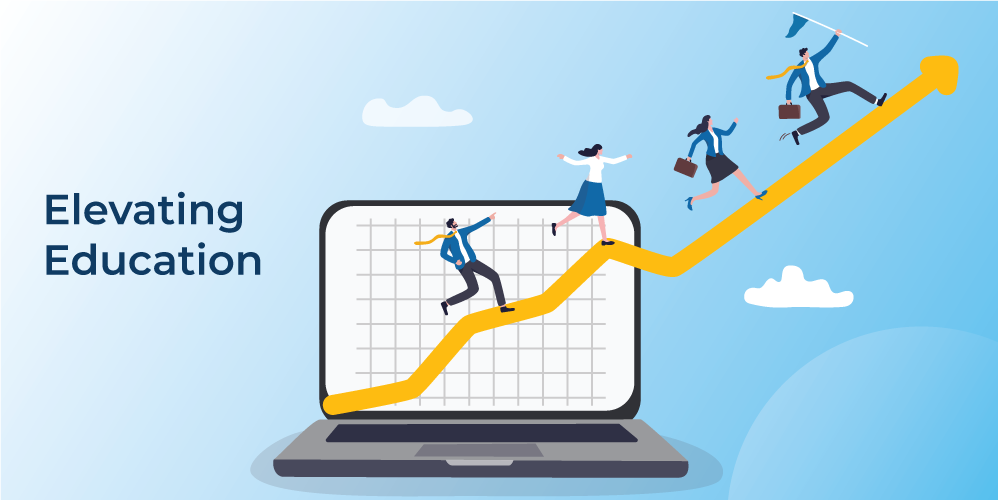 Empowering Educators Elevating Education-
After playing Jungle Adventure for 5-10 minutes every day, 31% showed improvement in recognition of colors, 45% of children showed improved recognition of animals and their habitat and picture naming skills, and 38% showed enhanced object assembly skills. 
There are plenty of gaps to address. But as our findings make clear, even small changes can dramatically affect students' perceptions of value from their courses. We hope that educational leaders use these insights to create learning experiences that are more accessible, engaging, and relevant, helping prepare all students for a brighter and more promising future.
If used responsibly, education apps can be a powerful tool to improve the education of our youth.